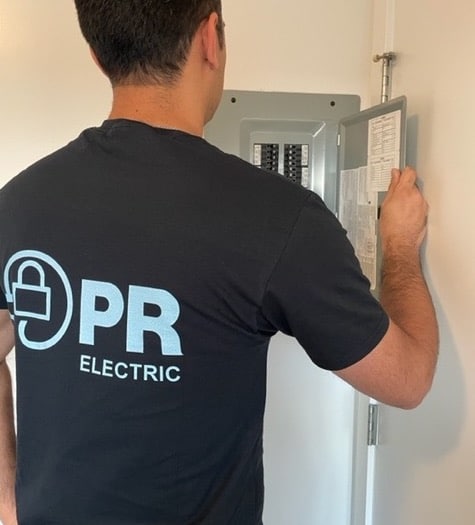 Why is it Important to Hire a Professional Electrician?
Electricians are highly-skilled professionals that can save your life and your property by checking or correctly fixing any electric-related problem you may have, even if they are not exactly related to houses. For example, electricians can help you with electric vehicles.
However, you can't hire a random electrician. Hiring a professional electrician with all the required qualifications, insurance, and permits is fundamental, and the community recognizes that as a good professional. Therefore, it is essential to pay attention to their experience and the feedback from their previous customers.
That's why PR Electric is here to help you if you need an electrician in North Vancouver. We have several years of experience in the market, and all our professionals have undergone rigid and focused training to ensure they can properly serve you.
Why Must an Electrician in North Vancouver Be Fast and Reliable?
We understand that your business or home is vital to you and is your reason to be happy and proud. That's why we aim to treat them just like our own. We take care of them and protect them the same way we protect and take care of our houses. Therefore, we need to be quick in action.
Electrician problems can become very problematic very fast, especially if there's fire or risk of fire involved. So, to prevent any accident or a bigger problem, the professionals at PR Electrics are quick and focused. They are experts with many years of experience that can solve most problems quickly.
You may think that being fast isn't equivalent to being good, and that's fair. However, being professional means that you are good and fast at the same time and that you have the energy, skills, and qualities that make you up to any service.
PR Electric offers a 24-hour service to ensure you are always protected from electric-related problems. You can always count on the help of some of the best North Vancouver electricians, no matter the time.
How Can You Increase Your Property's Electrical Safety?
Electrical problems can lead to a lot of damage, destroying your property. It is necessary to ensure that you have a certain level of safety. Of course, accidents happen, and they are impossible to predict, but you can be prepared for some problems.
You can hire an experienced electrician in North Vancouver to help you to check if the electricity in your property is working properly or if there's some small problem that needs to be fixed. Remember that small problems usually lead to bigger ones afterward, so be sure to check everything so you can be more secure.
What Services are Offered at PR Electric?
We are proud to say that we are a company with several high-quality services offered, all of them done with love and care. It doesn't matter if the work is small or big; if you are in need, we are here to help you out. Some of the services we offer are:
Installing light fixtures and pot lights
Installing an electric car charger
Installing exhaust fans
Installing electric outdoor facilities, swimming pools, and hot tubs
Fixing aluminum wiring electrical systems
Upgrading electrical panels
Offering urgent power outage and system deficiencies services
Offering electrical new construction, and renovation services
Where Are We Available?
We serve electrical services in several places in greater Vancouver. You can find PR Electric at:
Vancouver
North Vancouver
West Vancouver
Richmond
Burnaby
Coquitlam
Check all of our services at our website, PR Electrics, and get in touch to have access to some of the best electricians in North Vancouver available.