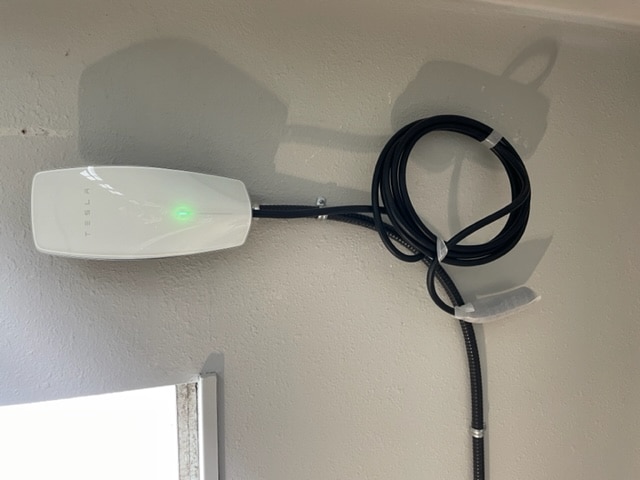 Are you in the market for an EV charger installation? Look no further than the service page of our website; PR Electric! We offer a variety of services, from home EV charger installations to full system diagnostics. Whatever your needs, we can provide a solution that is tailored to you. Further, our team of experts is always available to assist you through the process. If you are searching electrician in North Vancouver, then we can help you. Learn how we can help below.
What Is An EV Charger Installation?
EV charger installations are becoming increasingly common as more and more people are making the switch to electric vehicles. Many EV owners choose to have a charger installed in their homes, but many public locations offer EV charging stations, such as shopping malls and gas stations. You can also choose PR Electric which is available to serve you 24/7.
This can provide a convenient and reliable way to charge your EV, and can also help you to avoid range anxiety. EV charger installation typically involves hiring an electrician to connect the charger to your home's electrical system. The PR Electric team can help you in this matter. This process can vary depending on the type of charger you have but is generally fairly straightforward.
Once your EV charger is installed, you'll be able to simply plug in your EV when it needs charging, and the process will automatically begin. In most cases, EV chargers can be used with any type of electric vehicle, so you won't need to worry about compatibility issues. EV charger installation is a great way to ensure that you always have a reliable way to charge your EV.
Types of EV Chargers
There are a few different types of EV chargers, and the one you choose will likely depend on your specific needs. The three most common EV chargers are Level 1, Level 2, and DC fast chargers.
Level 1 EV Chargers:
Level 1 EV chargers are the slowest type of charger, but they're also the most affordable and the easiest to install. Level 1 chargers use a standard 120-volt outlet, so they can be plugged into any household outlet. Level 1 chargers typically have a charging speed of about 3 miles per hour, so they're best suited for overnight charging.
Level 2 EV Chargers:
Level 2 EV chargers are faster than Level 1 chargers, with a charging speed of about 6-12 miles per hour. They also tend to be more expensive than Level 1 chargers and require a dedicated 240-volt outlet. While this may seem like a downside, the installation process is typically fairly simple, and many electricians can install a Level 2 charger in just a few hours.
DC Fast Chargers:
DC fast chargers are the fastest type of EV charger, with a charging speed of about 60-80 miles per hour. They're also the most expensive type of charger, and they require a dedicated 480-volt outlet. DC fast chargers are typically only found at public charging stations, but some companies offer home installation services.
How Can PR Electric Help you In EV Charger Installation?
PR Electric is your one-stop shop for your EV charger installation needs. We offer a variety of services, from home installations to system diagnostics. In addition, our team of professionals is always ready to assist you through the process.
Home Installation Services:
Our home installation services are designed to make the EV charger installation process as simple and convenient as possible. We'll work with you to find the perfect location for your charger, and we'll handle all of the necessary wiring and connection. Plus, we'll walk you through how to use your new charger so that you can start enjoying the benefits of electric vehicle ownership right away.
If you are looking for an electrician in North Vancouver, do not worry. We will help you out.
System Diagnostics:
Our system diagnostics services are designed to help you identify any potential problems with your EV charger installation. We'll test your system to make sure that it's working properly, and we'll troubleshoot any issues that we find.
We hope you liked the blog and will contact us for your EV Charger installation in North Vancouver.