Whatever your electrical requirements be, big or small, PR Electrical in North Vancouver is ready to take on any job. Electrician services in Vancouver is just a call far from you!
Upgrading Electrical Panels
With today's increased power usage, electrical panels need to be upgraded to include the latest fuses, circuit breakers and remote usage monitors. As a result, you may consider to hire certified electricians to upgrade it. PR electrical are qualified to upgrade and replace your home or business electrical panes with a minimum of disruption and at an economical cost.
Installing Electric Car Chargers
Around the world, electric vehicles (EVs) are rapidly becoming a popular mode of transport. Therefore, if you are considering purchasing an EV, you'll need to consider the extra wiring and infrastructure that your home or office will require to charge your battery-powered vehicle. So, PR Electrical can offer advice about the best charging equipment for you and install your chosen hardware.
Outdoor Electrical Installation for Swimming Pools, Outdoor Facilities and Hot Tubs
For those long summer days in the pool and long winter evenings in the hot tub, you'll need to ensure that your electrical installation and maintenance is done correctly and efficiently. PR electrical are experts in the installation and maintenance of all pool and hot tub wiring and hardware.
Urgent Power Outage and System Deficiencies Services
These days, electricity powers just about everything we use in our homes, factories and businesses. So, when the power fails, or your systems can't cope with the load, PR Electrical can be on-site rapidly to assess and remedy your urgent power outages. We create and install redundancy systems to ensure the problems don't repeat themselves.
Installation of Lighting Fixtures and Pot Lights.
Create mood and ambiance in your indoor and outdoor setting with our expert installation and placement services. That is to say, we can advise you which lighting options will work best in different locations and install the correct hardware for and indoor or outdoor situations.
Repair of Aluminium Wiring Systems
Aluminum wiring systems are common in older homes and businesses, especially those constructed in the 1960s and 1970s when copper wire was in short supply. That is to say, aluminum wiring needs a special skill-set to repair and maintain. So, at PR Electrical we are experts in dealing with this type of electrical infrastructure.
Exhaust Fan Installation
Taking the steam and odours out of your kitchen, factory or workshop requires the correct choice and installation or exhaust fan. At PR Electrical in North Vancouver, we have experience in exhaust fan installation in many different types of situations and locations. Therefore, we can advise you on the correct size and type of fan for your specific needs. Then, install and maintain these to ensure that they give years of efficient and trouble-free service.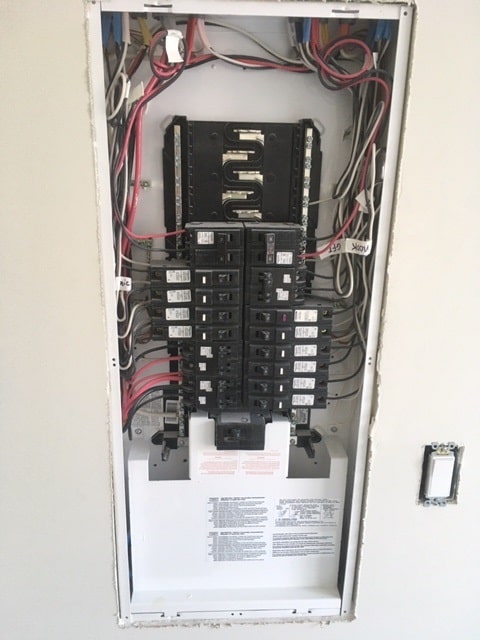 New Installation of Electrical Appliances by Certified Electrician
If you would like a new appliance installed safely and affordably, give us a call. We believe that you should rather have it done right the first time. So, you don't find yourself with an electrical issue that keeps coming back. In addition, our licensed electrician services in Vancouver area can help you with new appliances, plugs, switches and cables. It helps you to ensure that your installation is correctly hooked up to the circuit in your home or business. It is strongly recommended to have the electrical work done by qualified electrician. Consequently, a faulty installation can result in tripped circuits and, in the worst cases, fire damage to your property. Make sure that you don't fall prey to this. Give us a call. It's that simple.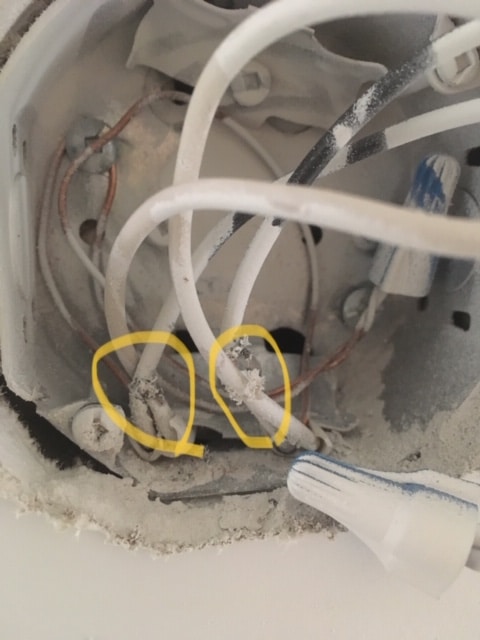 Troubleshooting Electrical Problems and by Licensed Electrician

There are few things more frustrating than experiencing a problem over and over again. It happens because of not being able to find the root of it. So, If your electrical circuit trips consistently, or one of your appliances refuses to work as it should, don't panic. Specializing in power and circuit issues, we will ensure that you are up and running in no time. Our affordable rates mean that you do not have to think twice whether or not to get in touch. We are here to help you.